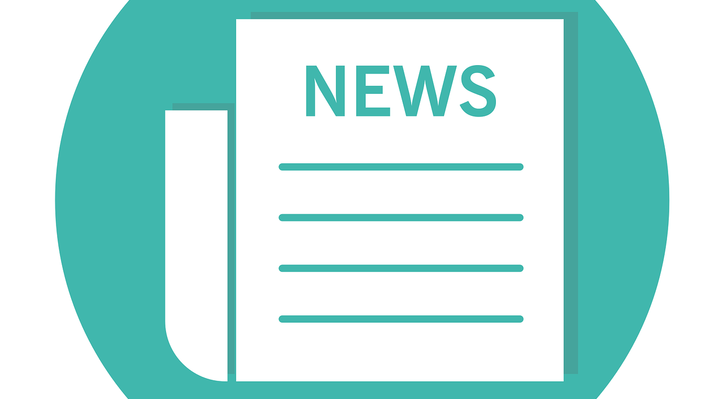 Good Afternoon South Lake Families,

With Spring already underway, our Middle School Program (MSP) has some really exciting and fun events coming up…check them out! There are three events happening next Friday to kick off Spring Break. They are Cake Decorating, Dungeons and Dragons and Strawberry Picking. If you have any questions, please contact our Site Coordinator Karley Abeyrama at 949-724-7190 or email her at kabeyrama@cityofirvine.org. To sign up visit https://secure.yourirvine.org/CA/city-of-irvine/catalog.  There are also some great camps and classes coming up too – please see the flyers linked below.MSP - VolleyballMSP - Spring Break Teen CampMSP - The Great OutdoorsMSP - Surf Crew   We have a minimum day next Friday to start our Spring Break…fingers crossed the rain will stay away for the next few weeks! Have a wonderful weekend…it's a great day to be a Shark!Belinda Averill Principal
Schedule Week of 3/20 - 3/24 
Monday 

Tuesday 

Wednesday 

Thursday 

Friday 

Anchor Day 

8:15am – 3:02pm

Bonus Period PE

Anchor Day 

8:15am – 3:02pm

Bonus Period PE

Odd Periods

Late Start

9:00am – 3:02pm

 

Even Periods

Late Start

9:00am – 3:02pm

Bonus Period PE

Minimum Day 

8:15am – 12:30pm

Bonus Period PE
South Lake Announcements & Information 
IPSF Information  SUMMER IS COMING!    Your student won't want to miss out on all the fun at IPSF Summer! We will be offering over 400 exciting and educational classes for students in grades Pre-K-12. Be sure to create or update your account information on our enrollment site so you will be ready to register for classes on March 22. https://ipsf.net/classes-camps/summer/2023 INNOVATIVE GRANT RECIPIENTS ANNOUNCED!   IPSF is thrilled to announce that they have awarded 11 projects and $200,000 in Innovative Grants this year to support innovative teaching methods in schools. The purpose of this grant program is to support innovation in schools by awarding funds to launch new curriculum and improve the educational experiences of students. Click below to learn more. https://ipsf.net/news/2023-innovative-grant-recipients-announced/HEROES AMONG US  March is National Athletic Training Month! We want to honor the extremely talented trainers in Irvine who are dedicated to the health, safety, and overall, well-being of our student athletes. These highly skilled athletic trainers not only ensure student's safety on and off the fields, but when emergencies arise, their training can save lives. Thanks to support from Hoag Orthopedic Institute, IPSF is able to provide funding for professional athletic trainers at each of the five comprehensive high schools. https://ipsf.net/news/heroes-among-us/Upcoming Events – 8th graders Woodbridge High SchoolWelcome to Woodbridge High School future Warriors and the Class of 2027!  Here are some events at Woodbridge High School coming up that Southlake students are invited to:Interested in ASB Leadership for next year? 8th graders who are interested in joining ASB (Associated Student Body) or Freshman Class Council for next year are invited to join the WHS Leadership Canvas page for complete information.  Freshman Class President, Vice President, and Class Council spots will be open to future 9th grade Warriors.   Applications available March 13.  For more additional information email WHS Activities Director laurenprudhomme@iusd.org.Save the date: 8th Grade Family Night April 12 Parents/Guardians and students are invited to visit the high school for a variety of activities. Information about 8th Grade Family can be found HERE. On Sale Woodbridge apparel Families are invited to purchase highly discounted sweatshirts, t-shirts and other items at 8th Grade Family Night. Visit the Woodbridge Web Store starting April 10 or purchase in-person at the event. Cash and card accepted on these highly discounted items.  Any items ordered at from the Web Store can be picked up at 8th Grade Family Night.University High SchoolWelcome to University High School future Trojans and Class of 2027! Please read this important 8th Grade Family Night Flyer happening on April 12th at UHS. Abilities Awareness Event  In collaboration with our Special Education Community Advisory Committee (CAC), we are excited to invite you all to our second annual Abilities Awareness Event and Community Resource Fair on Wednesday, April 26th from 5:00 pm - 7:30 pm at Northwood High School. This event is intended to bring all of us together including community resources that support inclusive practices in Irvine to celebrate, connect, and inform. Additionally, the event will include music, performances, an art gallery, and more. Food will be available for purchase via food trucks. We are excited to support this event and hope to see many of you there! Earth Day Poster Competition In celebration of Earth Day 2023 IUSD is having a Student Poster or Video Contest. The 2023 Earth Day Theme is  Fighting Climate Change by Reducing Food Waste. Entries are due by April 26th.Student Absences As we move closer to spring and the end of the school year, we wanted to take this opportunity to remind our families of the importance of attendance and share information regarding the nature of excused absences.  While attendance and success in school are positively correlated and directly linked, there are times when a student should stay home and absences are necessary.
Illness - Please keep students home when they have any of the following signs and symptoms of illness: Fever (temp > 100.4), excessive runny nose, excessive cough, two or more episodes of vomiting in the last 24 hours, or an unexplained rash
Mental health – a new California law states that absences for the benefit of the pupil's mental or behavioral health shall be excused (Ed Code 48205). After 5 absences, a doctor's note will be required. 
Doctor appointments
Court appointments
Funerals for immediate family members
We want to honor and support the mental and physical health of our students, and we also need to prioritize the importance of attendance both for student success and to ensure that IUSD receives critically important state funding for our schools. Please know that the School Attendance Review Board (SARB process) will be initiated, when a student accumulates 3 unexcused absences or truancies. If you have concerns about extended absences or if you have any questions about attendance, please don't hesitate to call. We appreciate your partnership in supporting the health, happiness, and academic achievement of our students. Paper – Free Tutoring! This is a reminder about Paper Tutoring, a free resource, giving your student 24/7 access to chat with tutors for live help and assignment support.  Paper helps parents and guardians avoid the cost, time, and stress of having to relearn trigonometry and Shakespeare or hire a private tutor to help their child with classwork.  Paper can provide support with homework help, writing feedback (i.e. editing essays), and study support.  Help is available in English, Spanish, Mandarin, and French.   Students can access Paper Tutoring directly from their class  Canvas  Page.   Informational video on Paper Tutoring: Paper for Parents & Guardians Paper Website: Unlimited Tutoring, Anywhere & Anytime  Stay connected by checking your email for communication from South Lake and IUSD.  South Lake is also on Instagram @southlakemiddleschool and our website is at www.southlake.iusd.org. 
March 31st – Minimum DayApril 3rd – 7th – Spring Break April 12th – 8th Grade Family Night