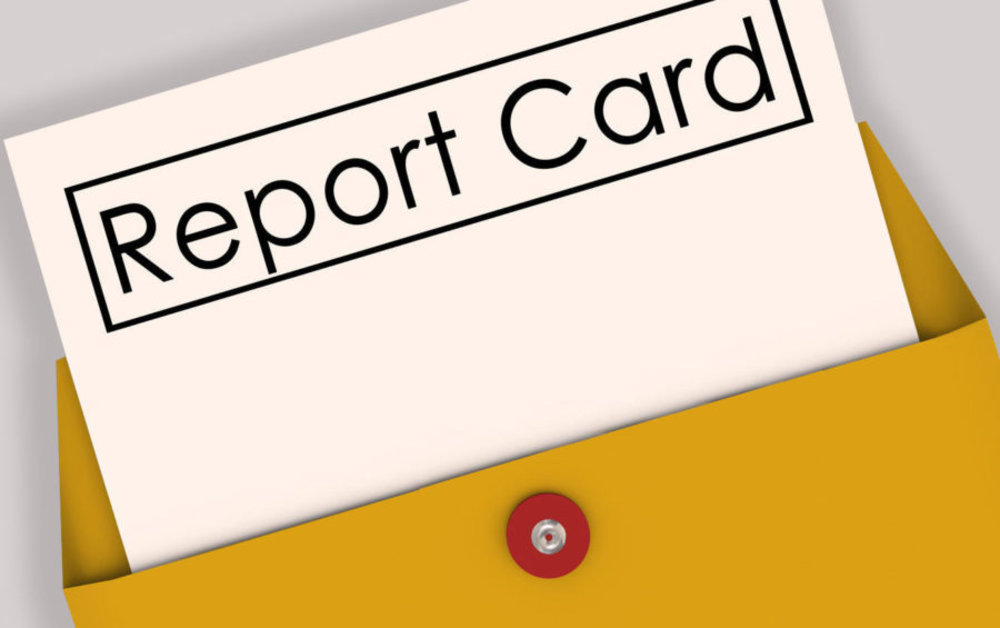 Good Afternoon South Lake Community, 
Parent portal is now open for parents and students to view 1st Trimester Progress Reports. You can now log on to your portal account at https://my.iusd.org.    Shark Success Night is next Thursday, October 26th from 5:30pm - 7:30pm. Shark Success Night is dedicated time for our teachers to meet with students and parents/guardians to address specific need(s) for a class or multiple classes. We use this model in lieu of individual conferences so that it is more efficient to get around to all teachers and meet with more families over the two hours.    We will be communicating out to all families this evening with specific information about your attendance. Parents/guardians of students meeting or exceeding proficiency in their classes will receive confirmation today that attendance is not required. We will also be inviting parents/guardians today should your attendance be required. 
Overall Schedule 5:30 - 7:30pm    Teacher Conferences (please arrive by 7:00 PM)
This will take place outside. Please check in by the blue tables to receive a map of locations for teachers, bring your student with you and their Planner and Science Notebook. 
Specific Programming: We will also be offering some breakout sessions for specific groups of students and families. Invitations for these will be sent out today as well.
5:30 - 6:15pm    English Learner Group @ MPRMathematics Pathways.    Please review crosswalk safety with your student. We are seeing too many students not waiting at crosswalks or for cars to see them before riding or walking across the street. We do not have crossing guards, these are only available for elementary schools as it is expected for a middle school student to adhere to street safety guidelines.   As we are approaching Halloween, here are some guidelines for costumes and candy. Students are permitted to wear costumes to school as long as they adhere to our dress code. Students are NOT permitted to bring any accessories that are weapons, wear fake blood, or have their face covered with a full mask or face paint. We must be able to identify every student for safety purposes. We also ask that costumes are age and school appropriate. Please do not send Halloween candy with your student to school…we need to be mindful of food allergies! ASB is advertising this as a school spirit week…more info to come!IUSD annual College and Career Fair is at Northwood High School on Monday, October 23rd. Students and families are encouraged to attend to learn about post-secondary options. 
  Lastly, we have a Super Late Start on Wednesday, school starts at 9:45am, and Friday is a Minimum Day.  Thank you for your partnership…it's a great day to be a Shark!  Be well,Belinda Averill Principal

6:15 - 6:45pm    Academic Support/Organization Group @ Library   It is important that you know that you may reach out to a specific teacher(s) at any time should you have questions or concerns about your child over the course of the year. We encourage you to use Aeries, Canvas and your child's Planner to stay up to date with their progress. Our math teachers will not be able to review the Math Pathways during Shark Success Night. IUSD website has resources to assist with navigating the pathways on their website at 
Schedule for Week of  10/23 - 10/27
Monday 

Tuesday 

Wednesday 

Thursday 

Friday 

Anchor Day 

8:15am – 3:02pm

Bonus Period PE

College and Career Fair

Anchor Day 

8:15am – 3:02pm

Bonus Period PE

 

 

Odd Periods

Super Late Start

9:45am – 3:02pm

Even Periods

Late Start

9:00am – 3:02pm

Bonus Period PE

Shark Success Night

Minimum Day 

8:15am – 12:30pm

Bonus Period PE

 

 
South Lake Announcements & Information 
PTSA Information  Stay informed with all the latest news! Click here and subscribe for ALL PTSA LINKS and Year-At-A-Glance Calendar at PTSA Calendar. Visit our shop to pick and choose your favorites and buy your candy online. It's that easy! Shipping begins 11/10! Share this with family, friends, and co-workers! Social media too! Happy shopping, and thanks for your support.
MINTED: Everyone wins with this fundraiser! The holidays are right around the corner! 😬 Save 20% on all holiday photos, cards, and/or gifts when ordering through MINTED. Use our code FUNDRAISESOUTHLAKE and receive 20% off of your entire order AND Minted will give 15% to our PTSA. These funds are used for student activities and programs! WIN- WIN!SEE'S CANDY FUNDRAISER: South Lake PTSA needs your sweet support! We're selling yummy See's Candies for our latest fundraiser.
SHARK SHOPPE is an incentive program for our students to use their Shark Cards. PTSA helps to keep it stocked. Our Shark Shoppe Amazon wish list has been updated with non food items. Shark Shoppe Wish List
RED RIBBON WEEK: The Irvine Unified School District, the City of Irvine, the Irvine Police Department, Irvine Council of PTAs, parents and students will join forces to champion the Red Ribbon Week theme of "Be Kind To Your Mind. Live Drug Free." This year's National Campaign theme resonates with the District's dedication to fostering student mental health and well-being. More information forthcoming!
Parent OutreachKeeping Our Kids Healthy and Safe: Red Ribbon Week Workshop for Parents and Caregivers In this webinar, the presenter will review current vaping and cannabis products and their impact on brain development, discuss the dangers of fentanyl and counterfeit pills, learn how to recognize and respond to an opioid overdose, and explore positive parenting and communication strategies you can use with your family.When: Monday 10/23/23 (6:00-7:00 p.m.)Registration link: https://ocde.zoom.us/meeting/register/tZwkfu6vrDsiGdNUe28OogZhOKDu_kGrGTTVFlyer: Keeping Our Kids Healthy and SafeProgress Reports Progress Reports are available on Parent Portal. For this Progress Report, you will see a grade for every class. On the progress report, you will not only be able to view grades but also comments regarding "Work Habits" and "Citizenship". You will see a mark for them both. In IUSD, we are moving to a numerical representation of these: "4-consistently", "3-usually", "2-sometimes", and "1-rarely".   These marks do not calculate into students' grades; however, they are tremendous indicators to how well students are doing in class. A student who is getting a "3" may mean that they regularly practice positive behaviors, actively participate in class, turn in work on time, and demonstrate kindness in the language they use with others most of the time. For students that fall in the 1 or 2 area for work habits and/or citizenship, we will be implementing intervention strategies in specific targeted areas.    Here are some of the criteria that would lead to students' success in school and beyond:
| | |
| --- | --- |
| Work Habits(Habits that contribute to academic growth)   | Citizenship(Behaviors that positively impact the community)   |
| Engages in class  | Respectful of others and the classroom  |
Middle School Youth Outreach Program. We are very fortunate to partner with our MSP Team through the City of Irvine as they launch the Middle School Youth Outreach Program. This is a free opportunity for all students in our community to receive mentorship and participate in positive community action. Enroll now at https://secure.yourirvine.org/CA/city-of-irvine/catalog, course ID:926260.  
Middle School Program (MSP) at South Lake If you are looking for great after school activities for your students, there are several events and classes to get involved with through our Middle School Programs hosted by the city of Irvine. Please contact Site Coordinator Karley Abeyrama at (949) 724-7190 or at KAbeyrama@cityofirvine.org for information.    Paper – Free Tutoring As your student is getting going with their academics, please know that IUSD offers Paper Tutoring, a free resource, giving your student 24/7 access to chat with tutors for live help and assignment support. Paper helps parents and guardians avoid the cost, time, and stress of having to relearn geometry and poetry or hire a private tutor to help their child with classwork. Paper can provide support with homework help, writing feedback (i.e. editing essays), and study support. Help is available in English, Spanish, Mandarin, and French. Students can access Paper Tutoring directly from their class Canvas Page. Some additional resources are this informational video on Paper Tutoring: Paper for Parents & Guardians and Paper Website: Unlimited Tutoring, Anywhere & Anytime.    Student Attendance It is important to make every effort to have your student in school and on time. While attendance and success in school are positively correlated and directly linked, there are times when a student should stay home and absences are necessary.
Illness - Please keep student home when they have any of the following signs and symptoms of illness: Fever (temp > 100.4), excessive runny nose, excessive cough, two or more episodes of vomiting in the last 24 hours, or an unexplained rash.
Mental health – a new California law states that absences for the benefit of the pupil's mental or behavioral health shall be excused (Ed Code 48205). After 5 absences, a doctor's note will be required. 
Doctor appointments
Court appointments
Funerals for immediate family members
We want to honor and support the mental and physical health of our students, and we also need to prioritize the importance of attendance both for student success and to ensure that IUSD receives critically important state funding for our schools. Please know that the School Attendance Review Board (SARB process) will be initiated, when a student accumulates 3 unexcused absences or truancies. If you have concerns about extended absences or if you have any questions about attendance, please don't hesitate to call. We appreciate your partnership in supporting the health, happiness, and academic achievement of our students. OCTA Youth Ride Free Program  The Orange County Transportation Authority (OCTA) is excited to announce the continuation of their "Youth Ride Free" promotional bus pass program.  This free youth pass allows youth ages 6 to 18 to ride all OC fixed-route buses every day for free. Te new purple/orange Youth Ride Free passes are valid now through September 30, 2024 and require a new Parent Request Form for each recipient.  For more information regarding the program visit: OCbus.com/YouthRideFree. To participate in the program, complete a new Parent Request Form, available using the below links, printed forms are also available in the front office.  Return the completed and signed form to the front office to be issued a purple/orange youth bus pass for the 2023-24 school year. 
Parent Request Form: OC Bus Ride Guide – How to Ride: Bell Schedule  The 2023-2024 Bell Schedule includes all the minimum days and special schedules for the year.  Please make sure to review the start and end times for these schedules. Stay Connected Stay connected by checking your email for communication from South Lake and IUSD.  South Lake is also on Instagram @southlakemiddleschool and our website is at www.southlake.iusd.org. 
October 23rd – College and Career FairOctober 23rd – 27th - Red Ribbon Week October 25th – Super Late Start, school will start at 9:45amOctober 26th – Shark Success Night by notificationOctober 27th – Minimum Day October 30th – November 3rd – Spirit Week