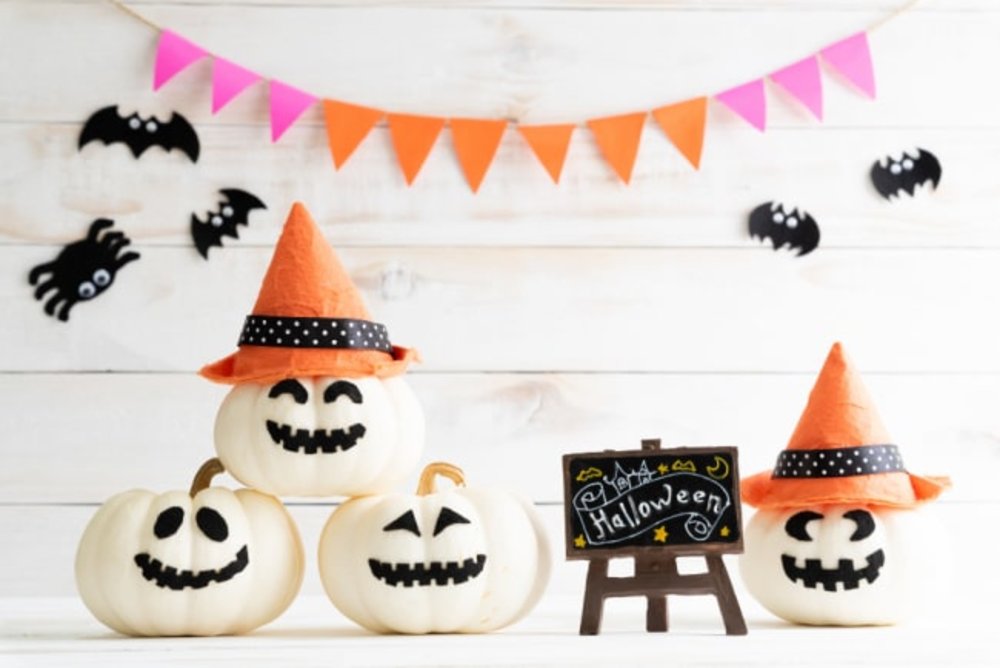 Good Afternoon South Lake Community, 

We have a Spirit Week coming up next week so let's see that school spirit! 
For Halloween on Tuesday, here are some guidelines for costumes and candy. Students are permitted to wear costumes to school as long as they adhere to our dress code. Students are NOT permitted to bring any accessories that are considered weapons, wear fake blood, or have their face covered with a full mask or face paint. We must be able to identify every student for safety purposes. We also ask that costumes are age and school appropriate.   This is an exciting night for our middle schoolers. Some are still happy to go with their family and siblings to trick-or-treat, others choose to meet up with their friends and head to the Landing. Please make sure you know where your child is going and who they are with. Since it is a school night, discuss an appropriate curfew and enforce this. We discourage sleepovers since students are expected to be at school, ready to learn on Wednesday.   Also, please don't send your candy to school with your child…we are happy for them to eat all their candy at home! We also don't want to worry about anything not being safe to eat. As you may have already seen in the news, the California Department of Public Health (CDPH) issued a Rainbow Fentanyl Alert. State health officials are warning the public about brightly colored "rainbow fentanyl," which comes in a variety of forms and can resemble candy, sidewalk chalk and powders that may look attractive to children and teens.  According to the U.S. Centers for Disease Control and Prevention, fentanyl is roughly 50 times stronger than heroin and about 100 times more powerful than morphine. One pill can have fatal consequences, and many fentanyl victims don't even know they're taking the drug.  It is cheap to produce and is showing up in pills made to look like prescription medication and street drugs.  This is what Rainbow Fentanyl could look like:  
The IUSD Board of Education passed a Board Policy and Administrative Regulation more than a year ago to make  naloxone, also known as narcan, available at all IUSD middle and high school campuses. Naloxone is a life-saving medication that can reverse the effects of an overdose from opioids—including heroin, fentanyl, and prescription opioid medication.  Staff have been trained on how to respond in a suspected opioid overdose and to administer naloxone.     Please know this information is not meant to scare you, only to inform you. It is important to have this conversation with your middle school student about the dangers of candy that looks suspicious and to never eat anything that is loosely handed to them and to always check packaging and wrappers as well.    We hope you have a spook-tacular Halloween and a wonderful weekend as well…it's a great day to be a Shark! Be well,Belinda Averill Principal
Schedule for Week of  10/27 - 11/3
Monday 

Tuesday 

Wednesday 

Thursday 

Friday 

Anchor Day 

8:15am – 3:02pm

Bonus Period PE

Anchor Day 

8:15am – 3:02pm

Bonus Period PE

Halloween

Odd Periods

Late Start

9:00am – 3:02pm

Even Periods

Late Start

9:00am – 3:02pm

Bonus Period PE

Anchor Day 

8:15am – 3:02pm

Bonus Period PE

 

 
South Lake Announcements & Information 
PTSA Information  Stay informed with all the latest news! Click here and subscribe for ALL PTSA LINKS and Year-At-A-Glance Calendar at PTSA Calendar. Visit our shop to pick and choose your favorites and buy your candy online. It's that easy! Shipping begins 11/10! Share this with family, friends, and co-workers! Social media too! Happy shopping, and thanks for your support.
MINTED: Everyone wins with this fundraiser! The holidays are right around the corner! 😬 Save 20% on all holiday photos, cards, and/or gifts when ordering through MINTED. Use our code FUNDRAISESOUTHLAKE and receive 20% off of your entire order AND Minted will give 15% to our PTSA. These funds are used for student activities and programs! WIN- WIN!SEE'S CANDY FUNDRAISER: South Lake PTSA needs your sweet support! We're selling yummy See's Candies for our latest fundraiser.
SHARK SHOPPE is an incentive program for our students to use their Shark Cards. PTSA helps to keep it stocked. Our Shark Shoppe Amazon wish list has been updated with non food items. Shark Shoppe Wish List
HARVEST CUP: Boys 7/8 Team tryouts are after school on Monday, 11/6 and Wednesday, 11/8. Registration is open at HARVEST CUP REGISTRATION
Middle School Youth Outreach Program. We are very fortunate to partner with our MSP Team through the City of Irvine as they launch the Middle School Youth Outreach Program. This is a free opportunity for all students in our community to receive mentorship and participate in positive community action. Enroll now at https://secure.yourirvine.org/CA/city-of-irvine/catalog, course ID:926260.  
Middle School Program (MSP) at South Lake If you are looking for great after school activities for your students, there are several events and classes to get involved with through our Middle School Programs hosted by the city of Irvine. Please contact Site Coordinator Karley Abeyrama at (949) 724-7190 or at KAbeyrama@cityofirvine.org for information.    Paper – Free Tutoring As your student is getting going with their academics, please know that IUSD offers Paper Tutoring, a free resource, giving your student 24/7 access to chat with tutors for live help and assignment support. Paper helps parents and guardians avoid the cost, time, and stress of having to relearn geometry and poetry or hire a private tutor to help their child with classwork. Paper can provide support with homework help, writing feedback (i.e. editing essays), and study support. Help is available in English, Spanish, Mandarin, and French. Students can access Paper Tutoring directly from their class Canvas Page. Some additional resources are this informational video on Paper Tutoring: Paper for Parents & Guardians and Paper Website: Unlimited Tutoring, Anywhere & Anytime.    Student Attendance It is important to make every effort to have your student in school and on time. While attendance and success in school are positively correlated and directly linked, there are times when a student should stay home and absences are necessary.
Illness - Please keep student home when they have any of the following signs and symptoms of illness: Fever (temp > 100.4), excessive runny nose, excessive cough, two or more episodes of vomiting in the last 24 hours, or an unexplained rash.
Mental health – a new California law states that absences for the benefit of the pupil's mental or behavioral health shall be excused (Ed Code 48205). After 5 absences, a doctor's note will be required. 
Doctor appointments
Court appointments
Funerals for immediate family members
We want to honor and support the mental and physical health of our students, and we also need to prioritize the importance of attendance both for student success and to ensure that IUSD receives critically important state funding for our schools. Please know that the School Attendance Review Board (SARB process) will be initiated, when a student accumulates 3 unexcused absences or truancies. If you have concerns about extended absences or if you have any questions about attendance, please don't hesitate to call. We appreciate your partnership in supporting the health, happiness, and academic achievement of our students. OCTA Youth Ride Free Program  The Orange County Transportation Authority (OCTA) is excited to announce the continuation of their "Youth Ride Free" promotional bus pass program.  This free youth pass allows youth ages 6 to 18 to ride all OC fixed-route buses every day for free. Te new purple/orange Youth Ride Free passes are valid now through September 30, 2024 and require a new Parent Request Form for each recipient.  For more information regarding the program visit: OCbus.com/YouthRideFree. To participate in the program, complete a new Parent Request Form, available using the below links, printed forms are also available in the front office.  Return the completed and signed form to the front office to be issued a purple/orange youth bus pass for the 2023-24 school year. 
Parent Request Form: OC Bus Ride Guide – How to Ride: Bell Schedule  The 2023-2024 Bell Schedule includes all the minimum days and special schedules for the year.  Please make sure to review the start and end times for these schedules. Stay Connected Stay connected by checking your email for communication from South Lake and IUSD.  South Lake is also on Instagram @southlakemiddleschool and our website is at www.southlake.iusd.org. 
October 30th – November 3rd – Spirit WeekNovember 9th –NO Late Start and Early Out November 10th – Veteran's Day – No School November 21st – Minimum DayNovember 22nd – 24th – Thanksgiving Holiday