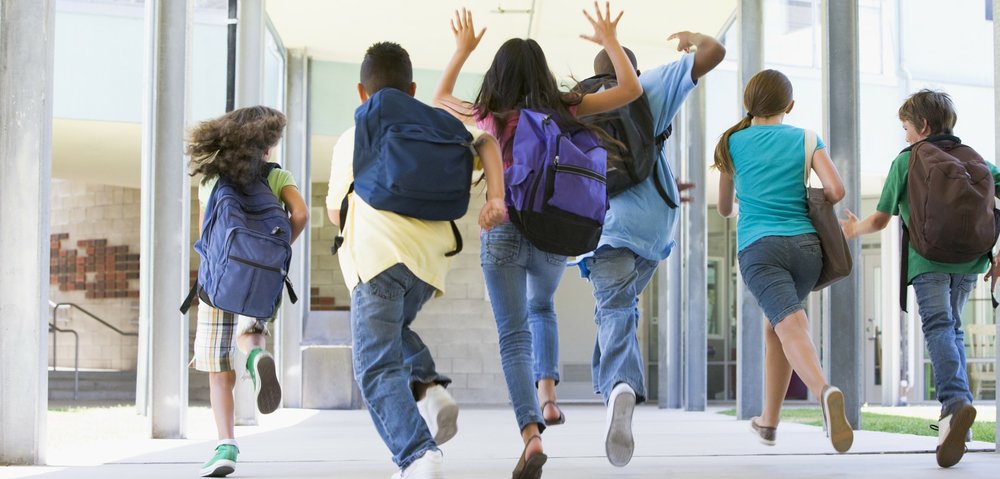 Hello South Lake Community,

Today we went over what it means to be a Shark at South Lake with our motto of South Lake Cares: Take Care of Yourself, Take Care of Each Other, Take Care of Our School.Middle school students are going through a tremendous amount of changes – they are developing cognitively, socially and emotionally. We take time to teach expectations for how manage themselves, how to navigate relationships and interactions with peers and adults, and how to best represent ourselves and our community. Ultimately, our goal is to create a positive school culture, where students feel they belong and that starts with how we treat one another, care for our community and show respect and acceptance. These are some of the expectations we went over with all students today:
Take Care of Yourself

Take Care of Each Other

Take Care of Our School

-Bring Chromebook to school charged everyday 

-Cell Phones are not permitted to be used at school 

-Use inclusive language – Hate Speech is not permitted

-Use your Planner effectively

-Maintain physical boundaries 

-Get lots of sleep!

-It's okay to make a mistake as long as we learn from it!

-Use inclusive and positive language with each other both in person and online – Hate Speech is not permitted 

-Cyberbullying is not acceptable

-Keep physical boundaries with one another so that you are safe

-Welcome new students to our campus

 

-Keep our campus clean including our bathrooms

-Represent our school well in the community 

-Accept redirection from all adults on campus
Thank you for reinforcing South Lake Careswith your Shark so that together, we encourage students to be their best selves and know that when we fall short, it is okay! We will continue to teach and reinforce these throughout the school year. It is critical that we partner together on these expectations as well. Some ways that you can help is:
Monitor what your student is doing on line
Take their cell phone at night
Kids need lots of sleep so shut down electronics early
Know where your student is after school and who they are with
Speak about the impact of using hate speech 
Acknowledging that conflict is a part of life and we resolve conflict through dialogue
Together we can help our students be their best selves and lead us to bright future ahead!  South Lake PTSAwould like to welcome you all back to the new school year! They are excited to get to know our new and returning Shark Families. Here is what's happening with our PTSA…
Membership and Direct Donation Drive is happening now. Donate by Wednesday 8/30 so your student can get a donut on 9/1. Go to https://linktr.ee/southlakeptsa to donate now!
First general PTSA meeting is 8/30, 9:15 in the teachers' lounge…see you there. 
Shark Feeding Frenzy! Finish out the first full week of school at our Feeding Frenzy, Thursday, August 31st from 5-9pm at Pizza Press and Yogurtland.  
 Follow PTSA on Instagram for up-to-date information @southlakeptsa. They are a great resource to stay informed about what's happening!   Thank you to everyone who attended our Parent Orientation yesterday. We will have a recording of the presentation posted over the weekend on our website if you were unable to attend. We went over our instructional program, behavior expectations, and what to expect in middle school.    Have a great weekend Sharks…rest up for our first full week!

Be well,Belinda Averill
Principal
Schedule for Week of 8/28 - 9/1
Monday 

Tuesday 

Wednesday 

Thursday 

Friday 

Anchor Day 

8:15am – 3:02pm

Bonus Period PE

Anchor Day 

8:15am – 3:02pm

Bonus Period PE

Odd Periods

Late Start

9:00am – 3:02pm

Even Periods

Late Start

9:00am – 3:02pm

Bonus Period PE

Restaurant Night 

Pizza Press & Yogurtland

Minimum Day

8:15am – 12:30pm

Bonus Period PE

School Pictures 

 
South Lake Announcements & Information 
Middle School Program (MSP) at South Lake If you are looking for great after school activities for your students, there are several upcoming events and classes to get involved with through our Middle School Programs hosted by the city of Irvine. Each of the flyers below have information about registration, cost and contact information. For more information, please contact Site Coordinator Karley Abeyrama at (949) 724-7190 or at KAbeyrama@cityofirvine.org.  

Back-to-School Night (BTSN) BTSN is on Thursday, September 7th at 6pm. If you students has Bonus Period PE, we will start at 5:40pm. The evening will end by 8pm. More information will be shared next week…we hope to see you there!OCTA Youth Ride Free Program  The Orange County Transportation Authority (OCTA) is excited to announce the continuation of their "Youth Ride Free" promotional bus pass program.  This free youth pass allows youth ages 6 to 18 to ride all OC fixed-route buses every day for free.  Last year's orange/red Youth Ride Free passes expire September 30, 2023; the new purple/orange Youth Ride Free passes are valid nowthrough September 30, 2023 and require a new Parent Request Form for each recipient.  For more information regarding the program visit: OCbus.com/YouthRideFree. To participate in the program, complete a new Parent Request Form, available using the below links, printed forms are also available in the front office.  Return the completed and signed form to the front office to be issued a purple/orange youth bus pass for the 2023-24 school year. 
Parent Request Form:

OC Bus Ride Guide – How to Ride: Immunizations Please make sure your student is current with their required immunizations prior to their first day of school. Students will not be allowed to attend without being up to date. We have sent out several notifications to families and if you have received a letter or an email from Health Services regarding missing immunizations, complete the documentation and submit to our Health Office before the first day of school. You may also email immunization records to DHSOffice@iusd.org. You are able to view your student's immunization status in the Parent Portal.  Nutrition Services Information  Just like last year, all students on campus are entitled to one free breakfast meal and one free lunch meal per day at every school.  All second meals and a la carte items are charged full price. The previous online parent portal, Family.TitanK12.com has changed to LINQConnect.com. It is the same company, just a different look and webpage, so any funds a student had in their account last year and any log-in information you may have had on the previous site will remain the same.  Please see the Nutrition Services Information Packet that was included in Data Confirmation for details on our website.   While meals are free for all students in the state of California, if a family feels their income might qualify their student(s) for the Federal Free or Reduced-Price Meal Program AND if you have not already received a letter notifying them that their student(s) have automatically qualified for free meals for this school year, you are encouraged to apply for free and reduced price meals online by going to iusd.org/nutrition or logging on to the Aeries Parent Portal and clicking on the orange Titan icon to be taken to LINQConnect.com to REGISTER for or LOGIN to an account, add your students to your account, and/or complete an online application. Please reach out to Nutrition Services for any questions. e-Vehicle Registration  To help support the safe and responsible use of e-vehicles (e-bikes, e-scooters and e-skateboards), Irvine Unified School District middle and high schools have partnered with the Irvine Police Depart and will host safety presentations as part of IUSD's new mandatory e-vehicle registration program. Middle school students who travel to and from school using an electric vehicle are required to attend one of the following e-Vehicle Safety Presentations by the Irvine Police Department. Middle school parent/guardian attendance is required to learn the rules and expectations of using e-vehicles safely and responsibly.  As our vital partners, your support is critical to helping keep students safe.  Students will learn:
About the different e-vehicles
Rules of the road and e-bike laws 
Helmet safety
Rules for e-bike passengers
How to avoid distracted operation of e-vehicles
Safety concerns
IUSD's mandatory registration program and school procedures
Safety Presentation Dates
August 29, 6:00pm at Northwood High School – Performing Arts Center
September 5, 6:00pm at Irvine High School – Performing Arts Center
September 12, 6:00pm at Woodbridge High School – Performing Arts Center
September 14, 6:00pm at University High School – Multi-Purpose Room
Proof of Attendance and Parking Permit At the end of the presentation student attendees and their parent/guardian will fill out a digital verification of attendance form, which will be sent to their middle or high school of attendance. Students and their parent/guardian must also complete and submit a Student e-Vehicle Registration Form provided by their school during registration to obtain a parking permit sticker. Students are required to have a parking permit to park their e-vehicle on campus.Materials  Textbooks & Chromebooks will be checked out to 7th graders on Monday and 8th graders on Tuesday. We strongly encourage you to purchase Chromebook Insurance. Accidents happen and it will save you lots of dollars for repairs. Bell Schedule  The 2023-2024 Bell Schedule includes all the minimum days and special schedules for the year.  Please make sure to review the start and end times for these schedules. Stay Connected Stay connected by checking your email for communication from South Lake and IUSD.  South Lake is also on Instagram @southlakemiddleschool and our website is at www.southlake.iusd.org. 
August 30th - PTSA Meeting @9:15am August 31st - Restaurant Nights at Pizza Press & Yogurtland September 1st - Picture Day - students take their school pictures during PESeptember 1st - Minimum DaySeptember 4th - Labor Day (No School) September 7th - Back to School NightSeptember 8th - Minimum Day